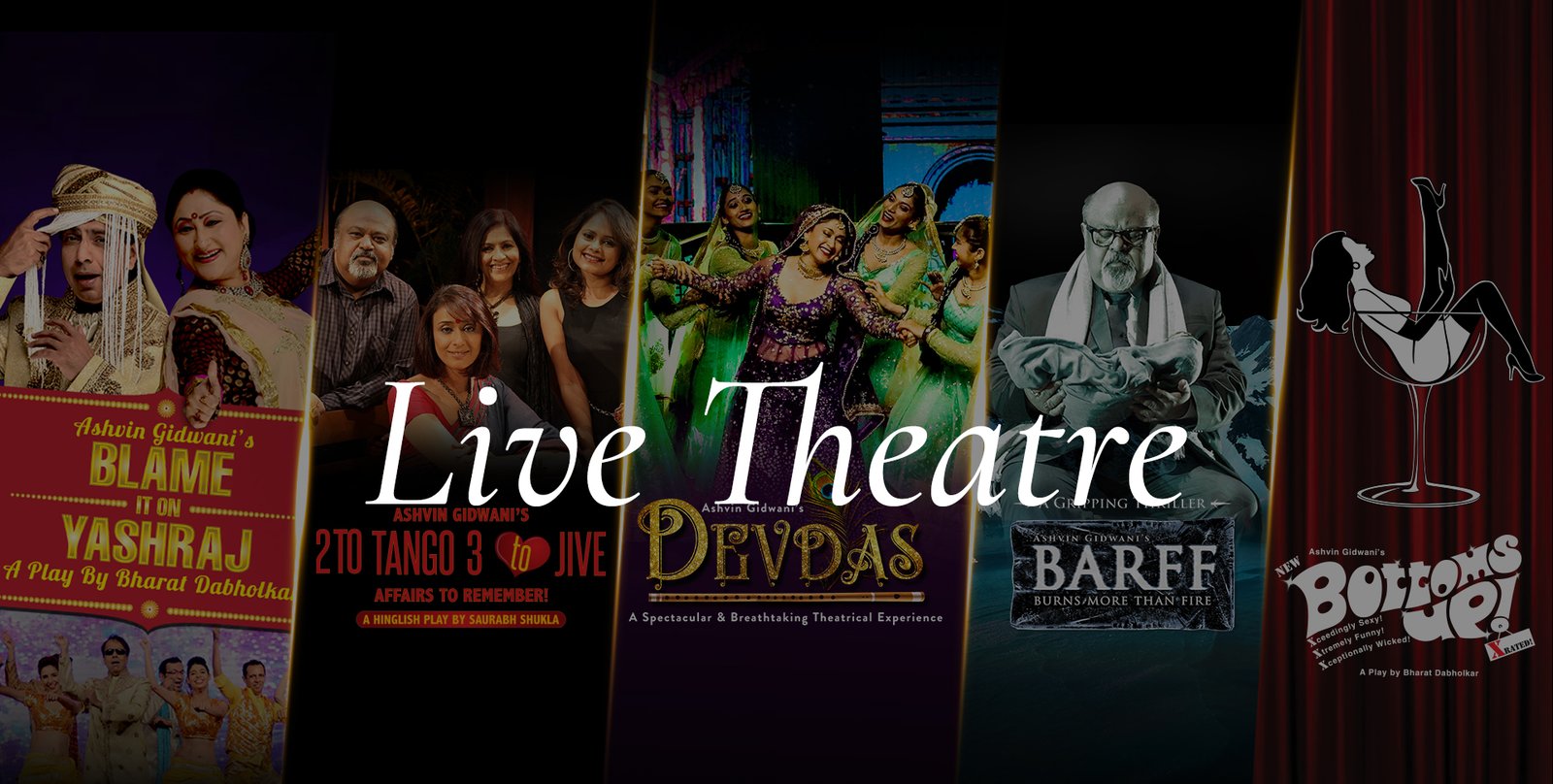 Know More
Know More
Know More
Know More
Premium Theatre Producers
&
Creators Of Exclusive
Experiences
AGP world is one of the foremost production houses in the world, with a roster of spectacular theatre shows, high-end designer experiences & curated art events. With a presence in 22 cities in India and 15 countries globally, we strive to delight and inspire entertainment connoisseurs in India and throughout the world by spotlighting masterpieces from the past, cultivating new works of the present and nurturing minds for the future. AGP World owes its genesis to Ashvin Daulat Kamla Gidwani, who envisioned creating a global community of performing art enthusiasts that transcend cultural boundaries.
Featured Shows
Events & Experiences
Media
AGP World consistently demonstrates passion, energy, attention to detail, innovation, and great talent in entertaining audiences across age groups and geographies. AGP World has created fabulous theatre productions and shows. With their excellent organizational capabilities, flawless delivery of a very high quality is their hallmark.
Anand Desai
Managing Partner DSK Legal
Your plays are very articulate, innovate and soulful. I and Bubbles enjoy every play of yours and are always impressed by the wonderful composition and professionalism. Needless to say, your direction brings the characters to life on stage. It is invigorating to see you dedicating your life to what brings you joy.
Surender Singh Kandhari
Chairman of Al Dobowi Group
Mr. Ashvin Gidwani is a person ATOUT FRANCE is both lucky and proud to have associated with
Catherine
Director, Atout France
AGP world provides unforgettable experiences and their events are of high class. We have utilized the expertise of AGP world and Ashvin in the past and have always received good feedback from our members.
Anish Metha
Chairman ICAI Dubai Chapter
As usual the experience was executed with perfection!
Sandeep Das
CEO Private Clients India at Barclays Private Bank
AGP have been a one-stop solution provider for event identification and hosting to build the brand and acquire new client relationships. Under Ashvin's leadership, their style of functioning has been effective yet customized for their partners
Rahul Johri
Chairman at Vector Finance Pvt Ltd
Have had the privilege of experiencing several productions across different genres curated by AGP World and have only one word for it – Wow!! Strongly recommend entertainment lovers not to miss any of their shows!! All the best to Ashvin and his awesome team!
Amresh Acharya
Managing Director and CEO Loylty Rewardz Mngt Pvt Ltd
At ICAI Dubai, we have had the privilege to work with AGP World for our annual conference where they have designed and executed a seamless exclusive virtual experience. Besides, they have also hosted our technical & keynote sessions. The entire team were impressive from the very beginning. Their zeal and commitment towards our conferences and events is what made these digital experiences spectacular. Kudos for your efforts and wish you all the best for future!
CA Harikishan Rankawat
Secretary, ICAI Dubai
The Abu Dhabi Chapter of ICAI engaged AGP World for its Annual International Conference held in November 2020… We were extremely pleased with the professionalism and passion of all those who were involved. The CA community across the globe witnessed this event and we received tremendous positive feedback on the virtual platform experience. The whole result was amazing and awesome. Kudos to Team AGP for their innovative thought process to make the conference a memorable one.
CA Neeraj Ritolia
Chairman, ICAI AUH